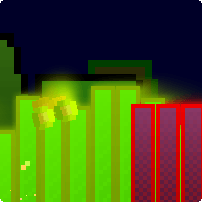 H Nitromians,
This week's Pixel Love game is the super addictive Prominent Mountain by ABA Games!
This is a super fast-paced avoider in which you build the road for your vehicle to bounce along. You have to try to get "air" to gain points whilst also watching out for those dangerous red blocks of doom.
How many points can you get in this? Let us know!
Click here to play Prominent Mountain!
Have fun everyone, we'll bring you another Pixel Love game next week!