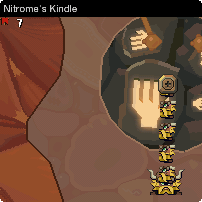 Hi Nitromians,
time for another Icebreaker update! We have some bad news and good news...
First the bad news...after a lot of testing and feedback We are still finding new bugs on Android (Google Play and Amazon store) so that is holding things up...
some of them have been quite amusing though like one where the chains decided to use Vikings for the graphics in some circumstances! We are getting there though so bear with us!
The good news from this is that because this has all taken some time and because we wanted to launch the pack update alongside the Android release is that we are now planning for it to be a full pack update rather than splitting it into two parts which had previously been the plan.
Just to stress the s…
READ MORE