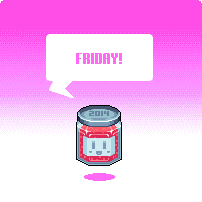 Hi Nitromians,
Have you all voted yet on the theme for the Jam? If not you only have until Monday 9.15 GMT to do so! If your logged into your Nitrome account you can vote for your favourite theme below:
Click on the theme below to vote!
From the look of the previous comments it would seem that Toast and Survival are the forerunners but maybe they are just the voices of the vocal minority?
If you have voted for one of those two have you properly considered your vote? You're voting for Survival because Minecraft type games are cool right? Remember we only have 5 days to make a game so a Minecraft type game of any size is hig…
READ MORE