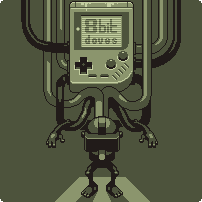 Hey Nitromians,
8bit Doves is coming to a phone near you!
During the #nitromejam people who follow our twitter feed may have seen a quick experiment Arthur did getting 8 bit doves working on the iPhone. Unity ultimately made it very quick to get a working build as the game is very easy to play due to it only using two buttons.
We're now happy to report that we're taking the project forward to a proper mobile release. We are of course adding support for Android and tablets. We have just finished adding a proper front end and tidying some things up that we did due to the limited time frame of the #nitromejam build. Finally were going to add a lot more levels some new features and split into three easy access packs.
This is a s…
READ MORE