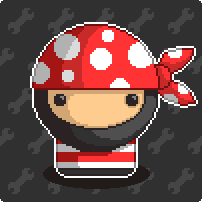 AHOY, me hearties!

There be mutiny inside the game. Those scurvy code lovers be reeking all kinds o havoc. Savvy?
Ahem... apologies, I don't know quite what came over me. What I meant to say was that we have fixed a handful of issues with our game Mutiny. You should now be able to enjoy the game again as was originally intended.

Play Mutiny!
-Players can now read the introduction speech before and after levels.
-A number of weapons were broken and have been fixed.
These issues came about after we tampered with the game to include avatars inside the game.Not to worry, we have them safely locked away in Davy Jones' locker.
YO HO HO... YEARRRRGH!