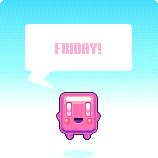 Hey Nitromians!
So who is enjoying Test Subject Arena 2?
A lot of you were mentioning the difficulty level in the single player challenges. The reason for this is that we wanted to create an engaging training mode so that you can hone your skills, ready for your multi-player battles!
A few handy hints for those of you that are struggling.
Bullets move faster than the characters and also wrap through portals, so use this to your advantage. You'll be a lot faster!
Shoot and start walking to the next target before the bullet hits it's target. This is another way to shave of valuable time.
We have managed to complete each challenge whilst testing the game to prove that it can be done. Sim is currently the only Nitromian to…
READ MORE