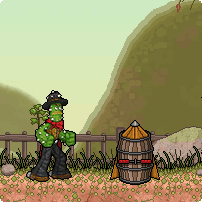 Hi Nitromians!
Today's Pixel Love Game is Cactus McCoy 2 by Flipline Studios. We featured Cactus McCoy as one of the early Pixel Love games, and the second instalment builds on the already great original.
We really enjoy a good side scrolling beat-em-up, and this one hits upon a lot of the mechanics you'd expect. The western setting that has been crafted in the art style and the music is wonderfully captured.
Click here to play Cactus McCoy 2
Thanks for playing everyone, we'll bring you another pixel love game next week!