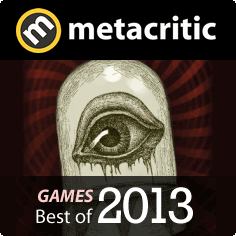 Wow Nitromians!
We just noticed that Metacritics posted their top 25 games of 2013 and our game Icebreaker: A Viking Voyage came in at number 19!
To put this in perspective....Metacritics collect all of the review scores that each game gets and make a combined average score for each game. Metacritics is generally considered in the gaming world as the most respected mesure of how well your game has performed critically.
So with that in mind from all the iOS titles released in 2013 our little game ranked 19th!!!! That is insaine!
Thank you to everyone who reviewed the game so nicely :)
There is a direct link to the list here.