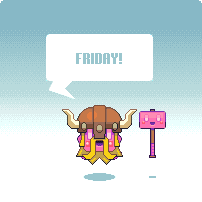 Hey Nitromians,
Phew, it's been a rollercoaster of a week at Nitrome HQ. With our launch of Icebreaker: A Viking Voyage across Android (Finally).
http://www.icebreaker-game.com/get-app/

A reminder that the Icebreaker LAUNCH SALE will end in a few days. So get it this weekend and grab yourself a BARGAIN before it ends.

We've had a lot of positive feedback on the Android and Kraken update so far, but we realise that a handful of people have been experiencing some issues.
We have fixed a crash at the start of the game. It was an Issue that was affecting devices running Android 2.3.x. We are also looking into any other problems people have reported including a crash on iPad 1. An update will be uploaded as soon as we have a fix…
READ MORE