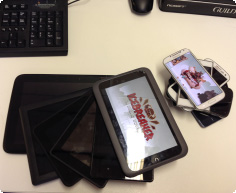 It's been a little while since we talked about Icebreaker: A Viking Voyage's Android plans so we wanted to give you a little update.
To recap we currently have a team working on the Android version and the iOS team have been working on two updates for the game in the form of an Achievements/Challenges based update and the next level pack!
All areas are progressing smoothly but this time we want to let you know a little more about the Android side of things.
The basic port of Icebreaker was up and running on Android in about a week but even then we knew it was going to be hard work to get to the point that we could actually release it. There are many, many small differences that have an impact on the Android build. The most ob…
READ MORE