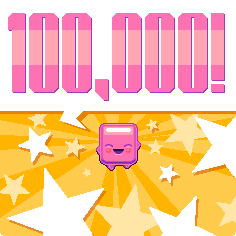 Wow!
We have just noticed that there are over 100,000 accounts on Nitrome now! That's great!
We really appreciate the support that we get from our fans, so thank you to everyone for playing at Nitrome.com!
If you haven't yet got one, you can sign up for a free account by clicking here!
Thanks again everyone!