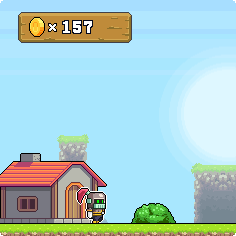 Hi Nitromians!
Today's Pixel Love game is Running Warrior by Fliptic. We really love the art style in Fliptic games, and this is no exception.
Run your way through the environment slaying enemies gaining coins and upgrading your warrior. As simple as the gameplay sounds, it is a real joy to play and the simplicity adds to that enjoyment.
Have fun, and we'll see you next week for more Pixel Love!