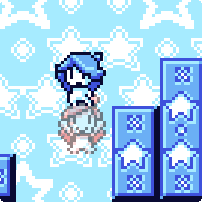 Adventure Islands has done it again with this wonderful little puzzle platformer, Heart Star!
You have to try and get both the boy and the girl to the goal area, there is one problem though, they both live on different layers! They can help each other through the obstacles ahead though, and it is this mechanic that makes for a very enjoyable gaming experience!
Have fun everyone, we will bring you another pixel love game next week!