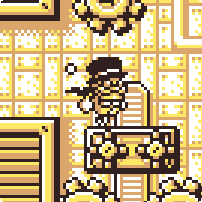 Hi Nitromians!
We chose Steam Rogue GB as this week's Pixel Love game!
We really enjoyed this one, it has a simple idea, get to the goal before you run out of steam!
The graphics are wonderful and have a great colour palette (something we have come to expect from Adventure Islands games!).
Also, apologies for the late post. We did launch this one yesterday, but there was a problem in the pixellovegames.com system. It wouldn't show the icon. That's been fixed this morning!
Have fun everyone!
We'll bring you another Pixel Love game next week!