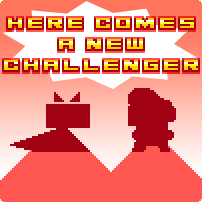 Hi Nitromians,
Since we have been back, we have been hard at work on some new flash games for the website. You know about the second part of Cheese Dreams: New Moon already, but there's more.
Some of you have pointed out to us that we have been making a lot of sequels of late. So we thought it was about time to introduce some brand new concepts to you all. With that in mind, we have two of them bubbling away behind the scenes both featuring a brand new mechanic.
Well have more on them soon. But until then, take a glimpse at both games main protagonist in silhouette.
Any guesses on what they both are?