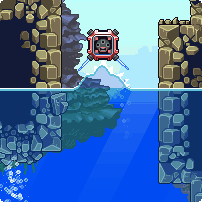 Hey Nitromians,
Today we thought we would give you a glimpse of a game coming to nitrome.com in the coming weeks.

You take control of a strange alien craft with a cool water based mechanic.

We don't want to spoil too much as we feel it's much better to experience the game first hand... We are such a tease! ;)

So, what do you guys think the game will be about?