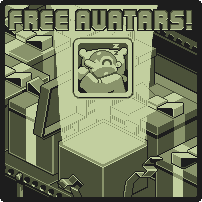 Hey Nitromians,

We hope you have enjoyed this week's surprise release of 8BitDoves on mobile.

if you haven't picked it up yet and want to support us then you can grab it here!

We are still working hard on marketing for 8BitDoves aswell as some small fixes and editions that we plan to submit next week.

We also plan to add some limited edition ingame avatars into the game, much like we did with Icebreaker as a small thanks to our fans. YIPEE!

Again many thanks to our loyal supporters who have bought the game already and to everyone who has helped by sharing, blogging, tweeting(#8Bitdoves), liking, talking about, drawing and reviewing the game and official trailer.
We REALLY appreciate you all.

Until Next week, have a great weekend =D