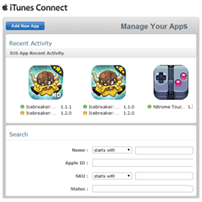 Hi Nitromians,
Great news! The issue we were having with Icebreaker on iOS has finally (after a bit of a wait) been resolved. If you check the App store right now you can see that both the HD and regular versions of Icebreaker: A Viking Voyage are now listed on Nitrome's account… yay!
So what now?

Well, we are now going to submit the update to the various app stores for review. Once they have approved the game, we will let you all know an official release date.
Not long to wait now!