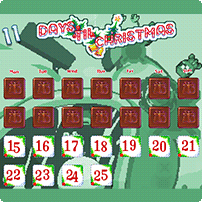 Well, Christmas certainly is fast aproaching now! We have already released 14 avatars so far, with another 11 days to go!
Any ideas of which characters do you think are coming next?
We hope you are all having a wonderful time collecting these, keep your eyes open as we release another one tomorrow!