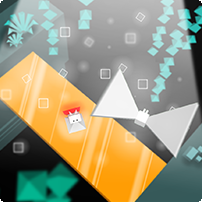 Hi Nitromians!
We have found some really great fanart to show you, it was made by Frostyflytrap. He has rendered a scene in 3D from the Ditto universe.
Check it out, it looks great!

Ditto Fanart
Thanks Frostyflytrap, this is another great piece of artwork from you! :)
We love receiving fan art, so please keep sending us links to what you have made and we'll feature our favourites!