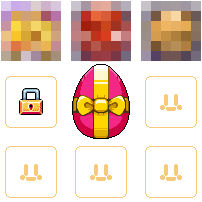 Hi Nitromians,
We have had a busy day today here at Nitrome towers. There have already been two blog posts prior to this but if you hadn't already noticed then today marks the start of our awesome Easter Avatar hunt (Eggvatar hunt?).
To join in simply login to your Nitrome account and go to the Avatars page here. The new Avatar is at the bottom of the page!
If you don't have a Nitrome account yet you can easily make one for free in less than a minute here. Oh and it's totally free!
Follow the clue to claim your prize! Happy Hunting and join us tomorrow for the second Egg in this week long event!