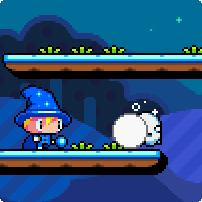 Play Drop Wizard, an amazing game brought to you by Neutronized!
We love the adorable character design, environments and great gameplay mechanic in this one!
As with all of the Neutronized games, this one has got wonderful art direction and sound design.
We really enjoyed the boss fights!
We hope you have fun everyone, more Pixel Love next week!