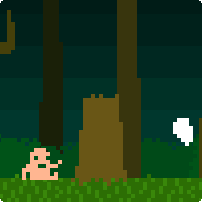 Today's Pixel Love game is Potatoman Seeks the Troof by PixelJAM!
We have had a lot of fun playing this one! The ultra retro graphics are a staple of the pixelJAM team as is the wonderful sound design.
Help guide potatoman on his quest for the troof!
Things aren't as they seem in this one.
Have Fun Nitromians, we'll bring you another pixel love game next week!