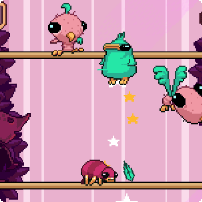 Cooped Up is now available to play on your browser!
You are the latest addition in the exotic bird sanctuary. The other older birds have been Cooped Up a little too long and are a branch short of a perch!
We are currently working on a WebGL solution to bring the Nitrome. For the meantime, Chrome users can manually install Unity WebPlayer or use another browser like Firefox.
Have Fun Everyone!