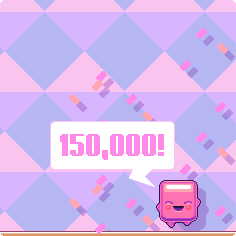 Wow, amazing.
There are now over 150,000 Nitromians on our Facebook page, thank you all so much for your support!
We are continually amazed at just how great our fans are by showing your continued support in the Nitrome community.
We'd also like to take this opportunity to thank everyone that has already voted for our Flightless project on Greenlight!
If you haven't already voted, yours can make all the difference: Click Here!
Thanks, and keep being awesome everyone!