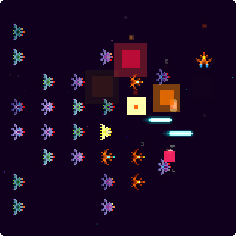 Hi Nitromians!
This week's Pixel Love game is Gamma Bros!
This game was created by the Pixeljam team
We absolutely adore this gem of a game!
The artwork really is awesome. The scores of enemy that you have to defeat makes this a very challenging game, but it is simple to control with W,A,S,D and arrow keys.
Play Gamma Bros: Click Here!
Have Fun!