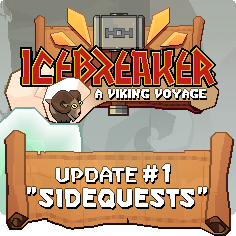 Hi Nitromians!
We have a brand new update about our awesome upcoming Ice Breaker iOS title!
In our first update leading up to the games big release we would like to explain what we meant by the term side quests, which we mentioned in the features list.
We have also taken the opportunity to spruce up the page a little bit. It has now got tabs for different sections. You can now also sign up to the Nitrome mailing list by clicking on the sign up tab and keep up to date with the latest information about the game.
We'll be adding more updates and design changes as the game progresses.
Ice Breaker iOS Updates: Click Here