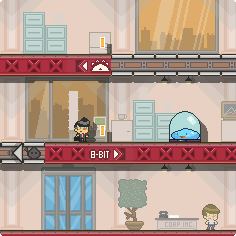 That's right Nitromians!
We have just released our latest game...
Office Trap!
Fend off the hordes of zombies, save your co-workers and dodge a multitude of cleverly placed traps in this follow up to our previous game Knight Trap!
This game is also two player so you can play with your friends!
Happy Gaming!