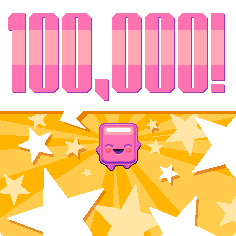 Hi Nitromians!
Wow! 100,000 likes our Facebook Page! That really IS incredible! Thanks so much to everyone for supporting us and playing our games!
We were so happy to come into the office today and see that our Facebook Page had reached over 100,000 Nitromians - What a great start to the week! :D
If you haven't yet liked our Facebook page and would like to, please feel free, we will keep you updated as to all things Nitrome!
Nitrome on Facebook: Click Here!
We also have a Twitter page where you can follow us.
Nitrome on Twitter: Click Here!