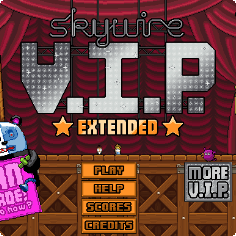 Hi Nitromians!
Skywire VIP Extended has now been released as a full Nitrome title!
The follow up game started out as a cool, fan initiated project over on the scratch community by Max Schramp and Duncan Smith. We decided to ask them if they would like us to launch an official release on our site and here it is!
There are loads of brand new characters to guess in this, we hope you don't need to use the hints too much and all have fun!
Skywire VIP Extended: Click to Play!