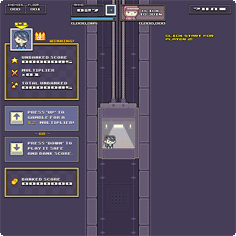 Hi Nitromians!
We've fixed more bugs in Nitrome Must Die!
Fixes include:
Boomerang looping sound bug.
The Mirror Image level lag bug has now been fixed.
Instructions for when bitten by a critter -shake it baby!
Barrels are more powerful because we thought they were a little weak.
Characters bounce a little higher when landing on spikes to help players get to safety.
We're still looking into any tweaks or bugs, so your feedback is always welcome.
Play Nitrome Must Die: Click Here!
Thanks y'all!