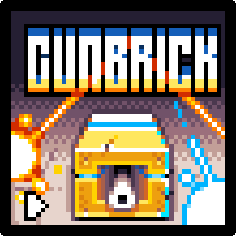 Hi Nitromians,
We are thrilled to see that you are all enjoying playing through our latest little puzzle game Gunbrick!
We noticed some issues after launch with the game whilst running in Internet Explorer 9. You should now all be able to play Gunbrick in icons and on the game page using Internet Explorer 9 now, be sure to clear the old game from your browser's cache!
We also thought it was slightly odd that, in the game page, there was actually no title screen to the game whilst all of our other games have title screens.
So there is now a title screen! :)
Play Gunbrick from within its icon: Click Here!
Play Gunbrick on its game page: Click Here!
Thanks to everyone for playing!