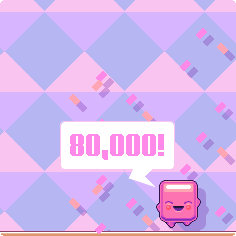 Hi Nitromians!
Woah! There are now over 80,000 of you taking part in our Facebook Community! That's awesome!
A big thank you goes out to everyone for being part of the community, showing your support and playing our games!
If you haven't yet joined us over at Facebook, feel free! We'll keep you up to date on all things Nitrome!
Nitrome Facebook Page: Click Here!
We also have a Twitter page if you would like to follow us on there.
Nitrome on Twitter: Click Here!