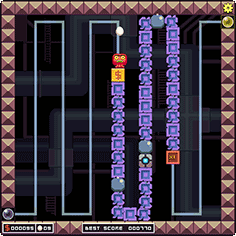 Hi Nitromians!
We have been busy looking at fixing bugs with our latest release Calamari.
We noticed that some of the people on Facebook were experiencing issues with the game not loading when played on our site.
We have now fixed this. The same bug appeared in Super Snotput.
This means you should all now be able to play the games from our site!
Play Calamari: Click Here!
Thanks for reporting the bug. Happy gaming everyone! :)