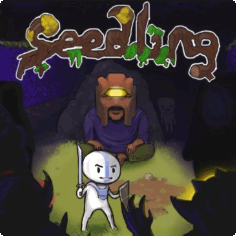 It's the start of a brand new week here at Nitrome HQ, and we all know what that means don't we?...That's right it's time to hand out some more love to another pixel triumph in this week's Pixelove.
Highlighted this week is the epic adventure Seedling by Connor Ullmann
Take control of a small boy born from the wind who is destined to be special in this overhead action adventure.
There is loads to love about Seedling, though you may have to put aside a large chunk of time for this one due to it's hefty size. But don't be alarmed, you will be treated to tons of dungeons, devious puzzles and huge boss fights which are more than worth the time invested.
Playing through this game evoked more than a whiff of nostalgia for us on …
READ MORE