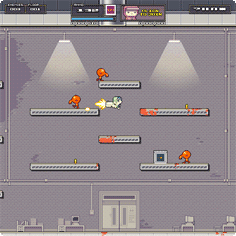 After reading all your comments regarding Nitrome Must Die, we thought we'd elaborate on a few things...
First of all we'd like thank all those who gave us lots of constructive criticism and support for the game. We wanted to point out a couple of things that may have confused a few of you.
Level saving:- Levels are grouped into sets of 10, your levels are saved after each boss is beaten. This is because we wanted a certain amount of randomisation to the game to add to the replay value and also to keep the score gamble element unpredictable.
Levels unlocking:- There aren't any levels specifically that can be unlocked once completed, within each set there are more levels than 10 therefore each time you play you might experie…
READ MORE