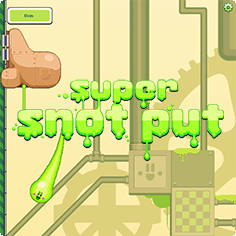 Hi Nitromians!
You should all now be able to play our latest social offering Super Snotput!
The reason we delayed the launch of Super Snotput was due to SSL Certificates.
Facebook wanted us to supply a secure link to the game. After giving Facebook a secure link, we then needed an SSL certificate (one that wasn't self-signed).
We have now setup SSL certificates on our servers and everything seems to be in order. There are still a couple of issues that are present in the Facebook version of our game.
We are still looking into the issue with Opera browsers when trying to play on Facebook.
Opera users shouldn't have issues when playing the game from Nitrome. Also if you want your score to be discoverable to your friends, make sure that you allow Friends to see your timeline posts!
Play on Nitrome: Click Here!
Play on Facebook: Click Here!
If you see any other issues whilst playing, please let us know!
Thanks for playing everyone, have fun! :D