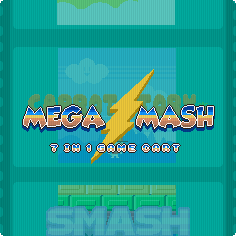 Hey Nitromians,
As you can see we have just released our new game Mega-mash
We found this dusty old cart whilst clearing the store room. We had to hit it around a few times to get it to work but here it is in all its glitched glory.
Its certainly a 7 in one cart with a difference.
Click To Play!
Enjoy. =0)