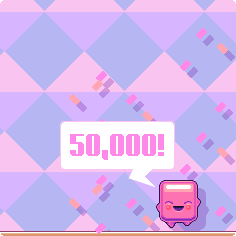 Hi Nitromians,
We have reached over 50,000 likes on our Facebook page, Hurray!! :D
Thanks goes out to everyone that is taking part in the Nitrome community. This really means a lot to us and we were absolutely ecstatic when we found out that the page had reached over 50,000 Nitromians!
If you would also like to take part and give us feedback, you can join us on Facebook, Twitter or you can send us an email.