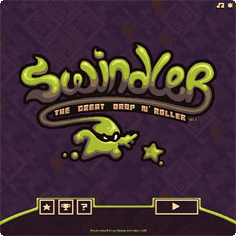 Hi Nitromians!
Romain has fixed a few minor bugs that had been reported in our latest game Swindler!
The following bugs should now be fixed in v1.1:
- Score errors when applying a cord efficiency bonus have now been fixed.
- Typo fixed in the first information bubble.
- The player could be sent inside a wall if standing at the exact place that a new bomb grows. This has now been fixed
To ensure you are playing the correct version, Romain has added a version number to the title screen that states v1.1
Thanks for letting us know about the bugs, happy gaming!
Play Swindler: Click here!