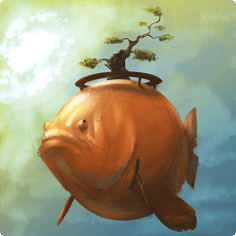 Hi Nitromians!
Wow! We've just seen some fantastic fanart recently of our game The Bucket! It was so good we had to put it into our blog!
This image has a very painterly feel and looks incredible!
Thanks AliAadi, great job!
The Bucket Fanart: Click Here
If you have any fan art you have made about Nitrome please do send it in! We love everything we get sent especially if it is our work applied to something we have never seen before. We will feature the best, most striking and most unusual pieces in our blog.