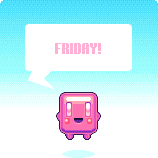 Hey there Nitromians!
We hope you all enjoy the trailer that we released of Icebreaker a Viking Voyage, and thanks goes out to everyone that shared / liked the video and helped us to spread the message about Icebreaker!
Stay tuned as next week we plan to bring you even more Nitrome goodness!
Icebreaker trailer: Click Here!
Icebreaker page: Click Here!
Have a Great Weekend everyone! :)