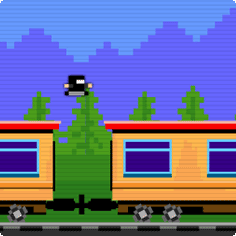 Hi Nitromians!
Today's Pixel Love game is Agent Turnright!
This game was created by Robin Vencel
We really like the simplicity of this games controls. Just click to interact. The levels are very diverse.
Complete 16 missions in this action packed retro one button game! Figure out the mechanisms of each level!
Play Agent Turnright: Click Here!