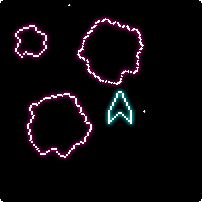 Hi Nitromians!
The Pixel Love game we have chosen today is the space shooter - AR Arcade. We really enjoyed the vast array of different enemy that you are challenged with.
The premise is simple enough and this helps to get you started fairly quickly. The tutorialized levels are not overly long and aid well in the natural difficulty progression curve.
We love the retro feel of the sound and visual design choices made in this one.
Have fun everyone, we'll bring you another Pixel Love Game next week!