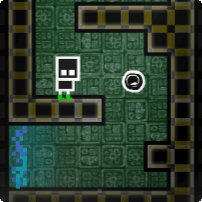 Hi Nitromians,
We have a great classic pixellove game for you today, K.O.L.M by Armor Games.
You play as a lost robot that is trying to fix himself by applying different modules scattered throughout the world. These modules help your agility and manoeuvrability.
This game plays in such a fluid manner, with great level progression and puzzle solving.
The music is wonderful too.
Have fun everyone, we'll bring you another Pixel Love game next week!