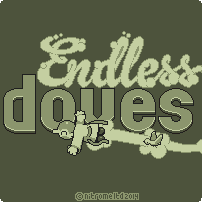 Hey Nitromians,
We hope you liked our tease for Endless Doves a couple of days ago dressed as a reveal that we got a new iPhone 6 in the office...I know a few of you Android fanboys weren't too happy we were seemingly promoting iOS. Sorry about that...it clearly was not the aim of the post.
Anyway for anyone who missed it were making a new game called Endless Doves...wait what?! So yes that's right this is not some kind of level pack for 8 bit Doves but a whole new release.
So what is it exactly? Well as the name suggests this is an endless version of 8 bit doves. The aim is to collect as many doves as you can without dying in an endless labyrinth of twisty tunnels.
At its heart it is a high score game against your friends. …
READ MORE