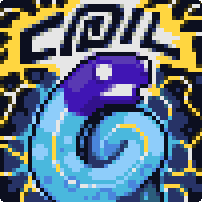 Hey Nitromians,
We like to do things differently over at Nitrome Towers. Chimps sort out our stockroom, Plunger is literally the best plumber EVER and Austin and Justin are always at hand to fetch us tea and coffee. >;)
But have you ever wondered how we switch on a light switch?
Enter our miniature hero Coil in our latest icon game.