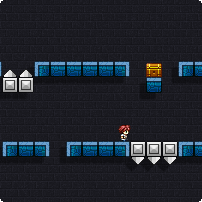 Today's Pixel Love game is Mini Quest!
This game has a lot of traps and timing elements to master. The crumble blocks really give this game that added "Indiana Jones" escape the dungeon feel. Needless to say, it is rather satisfying to beat the level and collect the treasure.
Have fun everyone, we'll bring you another Pixel Love game next week!