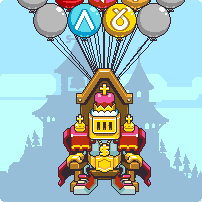 Hi Nitromians,
were about to head off for an Easter Break so how about 1 last preview before we go?
Magic Touch: Wizard for Hire has had over 3 million downloads so far and because were excited about that I think we went a little overboard with this update. We added new backgrounds, new spells and new knight types for you to contend with. You can see a couple of those things in the shot :) We are just about ready to submit the update for review so hopefully the update will be out in the next few weeks!
Have a great Easter everyone!