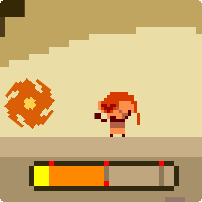 Hi Nitromians!
Today's Pixel Love Choice is Denudation made by Zillix!
You may remember Zillix from a previous Pixel Love choice, Exposure.
This game is very intuitive in it's play style/controls and (although short) is a very satisfying game to play. As with Exposure, we really enjoyed the minimal approach in the art style, it really manages to denote everything you need to know with it's limited palette. It also has some great music and sound design.
Have fun! We'll bring you another Pixel Love game next week!