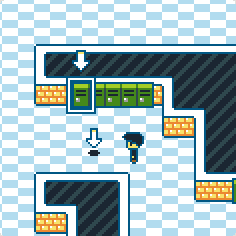 Today's Pixel Love game is... The Love Letter made by Pat Kemp, axcho and Teo Acosta!
This is such a sweet little game about, well... a love letter from a secret admirer. Can you read it all secretly without any of your friends catching you?

The graphics are very slick, the controls are very simple and the music is wonderful. This was a real joy to experience, so we thought we would feature it this week.
The Love Letter: Click Here!
Have Fun!