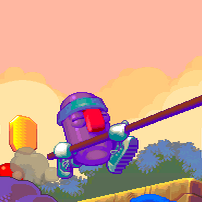 Hi Nitromians,
as promised last week when we launched Green Ninja we have launched Vault! on the website too so were now up to date with the mobile releases. From here on out were going to try and make them happen a similar time.
As a word of warning the game will not work in Chrome sadly as a they switched off Unity support earlier in the year. We would recommend using Firefox to play our games at the moment.
WebGL should eventually fix this issue but it seems to be a future fix at the moment sadly.
Next week we'll have another pixel love for you and should be able to give you more info on upcoming games. Some of them are getting quite close to completion now!
you can play vault here
Have a great weekend everyone!