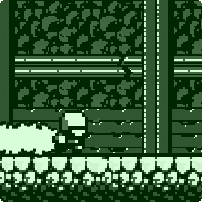 Retro Runners is an endless runner in which you need to use your acrobatic cybernetic skills to traverse through a gauntlet of blocks, bats, boulders and robots.
This is a very difficult game that gives you a enormous sense of accomplishment when you manage to combo through three or more obstacles.
The music is very frantic. The main draw for me though was the pixel art design. Also, you play as a character that fondly reminded me of Robocop!
Have fun everyone, more Pixel Love games next week!