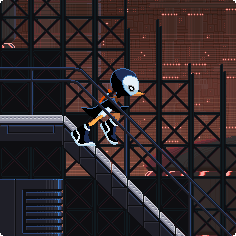 Hi Nitromians!
Today's Pixel Love game is Ripple Dot Zero created by the talented folks over at Pixeltruss!
This game really takes us back to our 90's consoles with its awesome soundtrack and style! The artwork is very slick giving the game a powerful atmosphere and environment.
The controls are very intuitive and clean. This allows you to move the penguin hero as accurately as you would expect.
We recommend checking this out if you haven't already!
Play Ripple Dot Zero: Click Here!
Have Fun, and we will see you next week for more Pixel Love!