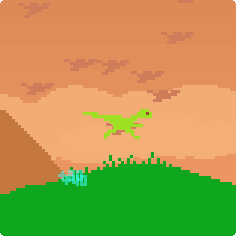 Today's Pixel Love game is a real classic. Do you remember Dino Run by Pixel Jam? Of course you do!
Well, they have also released the "Marathon of Doom" edition of the game in which you tirelessly try to avoid becoming extinct!
The sounds are awesome, the artwork animation is fluid and you really get a sense of urgency and excitement in this as you try to skillfully surf the edge of doom!
Play Dino Run MD: Click Here!
Have Fun!