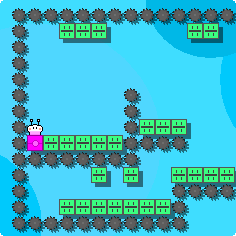 Today's Pixel Love game is Howmonica by Spydog!
Be warned - This is a very addictive puzzle game with a lot of puzzles that are very satisfying to solve.
You can solve many of the puzzles with clever usage of vertical wrapping in the levels.
We feel that the game really picks up difficulty when you get introduced to portals and trampoline blocks. The game also has some really nice retro music to listen to as you play.
Play Howmonica: Click Here!
Have fun!