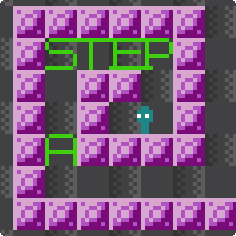 Hi Nitromians!
Today's Pixel Love game is brought to you with a light warning as you may come across the odd swear word here and there!
Todays Pixel Love game is Uirdz!
Uirdz is a game created by Eric Rosenzweig that involves the clever usage of instructional messages on the game screen.
The messages are both clues to help you figure out ways in completing levels AND platforms that you can place down for actually solving them! Sometimes the words can even take on special properties (e.g. "UP" becomes a moving platform).
We are really taken by this unique idea and thought we'd feature it as today's Pixel Love game.
Play Uirdz: Click Here!
Have Fun!