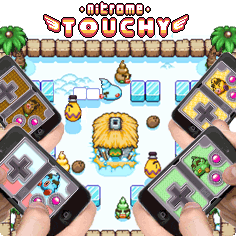 We've now added Four Player Touchy support to our game Bad Ice-Cream 2 for premium users!
You can also play the game fullscreen by clicking on the fullscreen button above the game (top right).
So why not grab three of your friends to join in and enjoy this multiplayer Nitrome favourite!
Play Bad Ice-Cream 2: Click Here!
More Touchy Info: Click Here!
Have Fun!