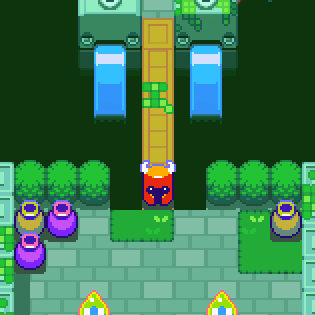 Hi Nitromians,
we have a brand new game in the works called Rust Bucket...Yay! But first some bad news...
The game we were working on called Plod is no more…Booo! What happened? Some projects just don't turn out as fun as you expect them to be and that was the case with plod. It was fun to move around but though we kept trying we could not make very many things that were fun as a challenge to move past.
The upside of this is that we started a new project which is a refresh of our old icon game Turnament! It's a game that we really wanted to go back to and flesh out much as we did with Gunbrick. The Plod game even helped us in making this as it was at the same viewpoint with the same depth sorting issues so a lot of that engine went into this one!
You may notice that the game is not called Turnament!? We did toy with Turnament SD but a big problem with the name is that it was terrible for search as it was hard to spell. So we decided to name the game after the main character and we have decided his name is Rust Bucket.
We are very excited about 'Rust Bucket' it is already at a fairly advanced state with much more graphics and elements than are shown in the gif above. Aaron that is programming the game has made many similar games before including the original Turnament, Turn Undead, Sleepless Pug and his own personal game Ending so he is very well versed in this sort of game and were hoping to make this the best one yet!
We will have more on the game as it develops.