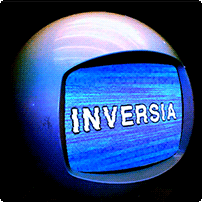 Hey Nitromians,
Today's (we'll cough cough... yesterdays) Pixel love is called Inversia by Gabriel Robertson.
http://www.pixellovegames.com/games/inversia/
You are a lone guy trapped in an alien hostile environment. Your captors, a strange alien race label you as a living weapon!
Using your new found special abilities of gravity control you must try to escape your tormentors.
This game may remind some of you of the rather famous indie title VVVVV. Although it has the same mechanic there is much to like about the world atmosphere and new traps in Inversia. Tight controls have been nailed and we are sure that you'll have a lot of fun with it.
As ever if you have any suggestions of games you love and would like to see feature on our pixellove site then please let us know in the comments below.
More games news coming soon. Until then, happy gaming. =)