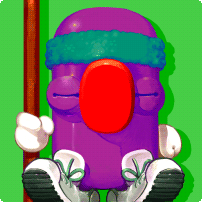 Hey nitromians,
Most of our keen eyed followers will already know that our new game Vault is OUT NOW on mobile!
GET IT ON IOS:
https://itunes.apple.com/app/id1009227147
GET IT ON GOOGLEPLAY:
https://play.google.com/store/apps/details?id=com.nitrome.vault
GET IT ON AMAZON:
http://www.amazon.co.uk/Nitrome-Limited-Vault/dp/B011LCI516/ref=sr_1_9?s=mobile-apps&ie=UTF8&qid=1437563246&sr=1-9&keywords=Nitrome+Limited
Nitrome's top score is 222 at the moment, so if you feel up to the challenge of trying to beat then we'd love to see you try. ;P

If you like the game then please feel free to spread the word and leave us a nice review or rating!

We realise there are a handful of you waiting patiently for us to release Green Ninja and now Vault on the website. We are still having some teething problems that we need to iron out, but the "plan" is to be releasing games at roughly the same time across web and mobile. Apologies for this, hopefully it'll be worth the wait.

We'll be giving more news on our latest games in dev soon, but until then, GAME ON!