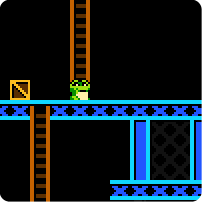 Hi Nitromians and Pixel Love Fans.
Todays Pixel Love game is Ribbitation.
In this retro pixel inspired game you must control a frog through various levels of climbing ladders and pushing crates.
The mechanic is simple and the style is retro giving this a very nestalgic and fun feel.
If you have any ideas for next weeks pixel love game, please leave your comments below.